NAME:Chuck
AGE:20
WHAT HOLE YOU CRAWLED OUTTA:Brownsville, Texas
10 BANDS YOU FUCKING THRASH TO: Moonblood, Carcass, Impaled, Disrupt, Charles Bronson, Pest, Bilskirnir, Forgotten Tomb, Xasthur, Crucial Unit.
3 OR MORE CLEAR PICTURES (JUST IN CASE YOU'RE SOME MALLCORE PUSSY):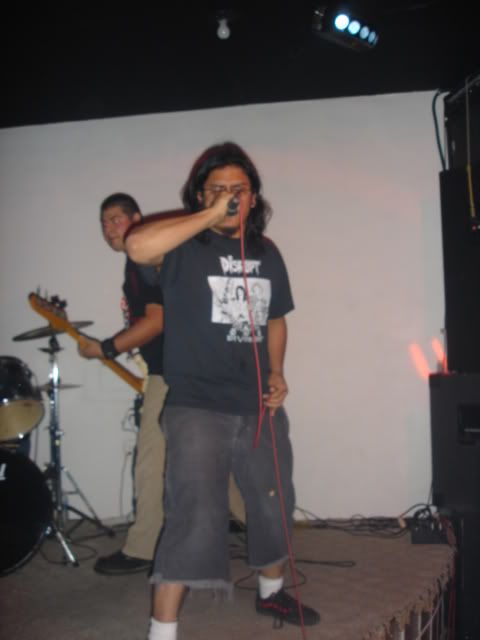 from friday's show.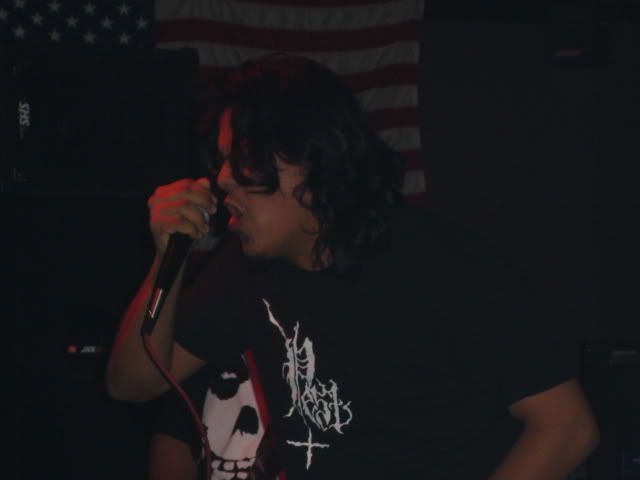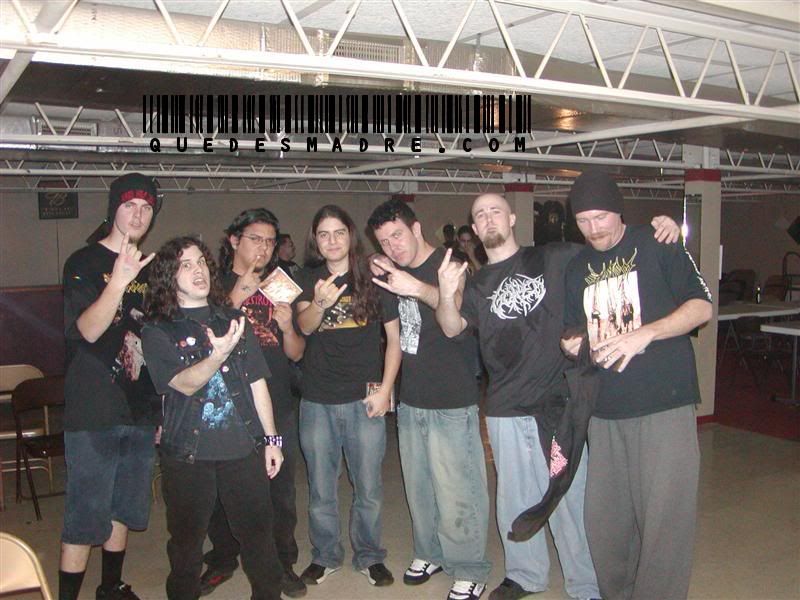 me and my goofy guitarist (short kid) with another friend and Artery Eruption and Robert Deathrage of the Meatshits.